♦ ♦ ♦ Fall Registration - Wednesday, August 2 from 3pm - 7pm and Monday, August 28th from 3pm - 7pm ♦ ♦ ♦


Diane Chambers – Owner, Dance & Vocal Director,
Master Dance Teacher & Certified Vocal Instructor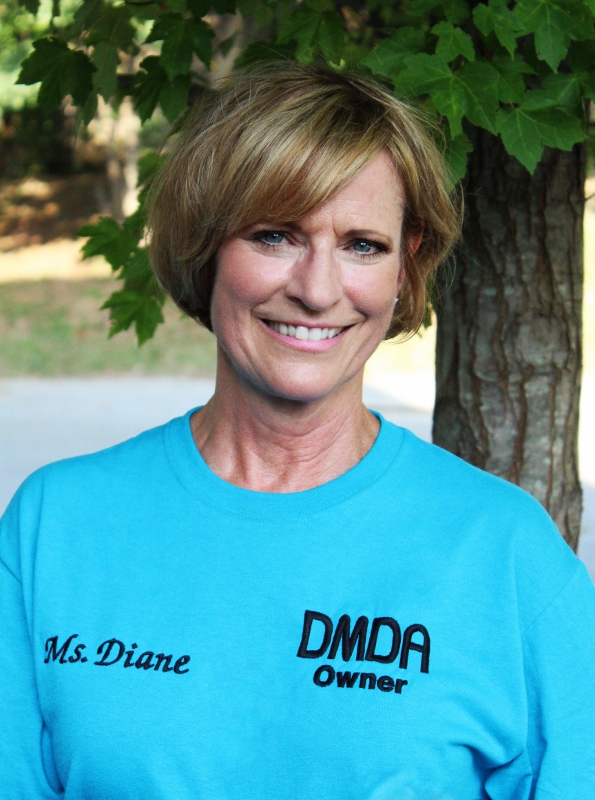 Ms. Diane has been involved in the Louisville Performing Arts Community for over 50 years. She established the dance academy in 1979, offering all types of dance, voice, special needs, and performing arts, for ages 3 to adult, for over 37 years. She was instructed locally by Patsy Bloore in all types of dance, and has studied under many top choreographers on Broadway such as Debbi Dee, Gus Giordano, Frank Hatchett, Charles Kelly, Jimmy Tate, Tokyo, Misty Copeland, Jason Samuels Smith, and cast performers from Riverdance Celtic and Lord of the Dance. Ms. Diane is a certified member of D.E.A, D.M.A. and attends current national workshops from Dance Makers in Myrtle Beach, Chicago Dance Connection, ASH in Atlantic City, and Broadway Dance Center in New York. In 2013 Ms. Diane received a Certificate of Completion of the three levels of Somatic Voicework, The LoVetri Method, at the Shenandoah Conservatory's Vocal Pedagogy Institute in Winchester, VA. Ms. Diane continued her studies in Somatic Voiceworks by completing the "In The Classical World" workshop in 2014, and the "Vocal Injury" workshop in 2015. Many of her students have gone on to be professional performers and dance instructors. Others have won national high point awards and have received full scholarships to New York City and other professional dance companies.
She has students that are currently Radio City Rockettes,performers with Walt Disney World, The Stephen Foster Story, Cruise ship entertainers and The Dancing Wheels, a professional ballet company in Cleveland, OH. All current instructors are former students of Diane Moore Dance Academy. Ms. Diane's staff continues their studies in the performing arts by attending universities, national conventions, conferences, and special workshop classes to update certifications and to keep up with new technics, innovations, and changes in the growing performing arts culture.
Ms. Diane and her staff have developed a professional syllabus, based on nationally, and internationally recognized methods that are used for evaluating and placing students in the proper level.