IMPORTANT ANNOUNCEMENT
ATTENTION...Due to the weather conditions, Christmas rehearsal is canceled for tonight, Friday December 6th. Please plan on attending your scheduled practice on Saturday, December 7th. Parent meetings have been rescheduled for Saturday, December 7th and are as follows:

Group A - 11:30
Group B and Papa Noel - 9:15
Group C - 11:45
Group D and Group E - 10:00
Silver and Gold Vocal - 10:30


We will make a decision regarding Saturday rehearsals by 8:30am. Please check back here for information at that time. The Miss Kentucky Wheelchair Pagent for Saturday, December 7th has been canceled. For questions or more information, please contact Ms. Diane at 502-551-9083 or Lisa Wright at 502-797-7216.
Welcome to Diane Moore Dance Academy
Diane Chambers - Owner, Director,
Master Teacher & Choreographer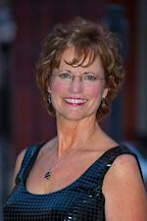 Ms. Diane has been involved in the Louisville Performing Arts Community for over 45 years. She established the dance academy in 1979, offering all types of dance, voice, special needs, and performing arts for ages 3 to adult for the past 34 years. She was instructed locally by Patsy Bloore in all types of dance and has studied under many top choreographers on Broadway such as Debbi Dee, Gus Giordano, Frank Hatchett, Charles Kelly, Jimmy Tate, and cast performers from Riverdance Celtic and Lord of the Dance. Ms. Diane is a certified member of D.E.A, D.M.A. and attends current national workshops from Dance Makers in Myrtle Beach, Chicago Dance Connection and Broadway Dance Center in New York. Ms. Diane is a CCM vocal teacher. In July, 2013, Ms. Diane received her Somatic Voicework SM The LaVetri Method Certificate from Shenandoah Conservatory's vocal pedagogy Institutue in Wichester, Va.
Ms. Diane and her staff have developed a professional syllabus, based on nationally and internationally recognized methods, that are used for evaluating and placing students in the proper level. Many of her students have gone on to be professional performers and dance instructors. Others have won national high point awards and have received full scholarships to New York City and other professional dance companies. She has students that are currently Radio City Rockettes, performers with Walt Disney World, and cruise ship entertainers. All current instructors are former students of Diane Moore Dance Academy.